Stainless Steel Round Bar Suppliers
The standard for the ASTM A276 specification covers both hot finished as well as cold finished stainless steel bars, with the exception of those bars being re-forged.   Grade 310 stainless steel flat bar is known for its excellent high temperature properties  in combination with other properties like good ductility and weldability. For Stainless steel round bar 310 Call: +919499949357
The stainless steel 310 round bar is designed for high temperature applications. The alloy resists oxidation in continuous application processes where the temperatures can rise up to 1150 °C. The oxidation resistance of the 310 stainless round bar Stainless steel round bar is useful provided reducing sulphur gases are not present in the application environment. Besides being used in a continuous application process, the astm a276 type 310 can also be used for intermittent service applications, where the temperatures could rise up to 1040 °C.
Generally, the SS 310 round bar is used in those environments where the applications of the alloys involves being present in moist corrodents. These moist corrodents are in a temperature range lower than that which is normally considered as high temperature. Like other austenitic stainless steel grades, the aisi 310 round bar tends to have excellent toughness, even down to cryogenic temperatures. Although other grades of stainless steel are normally used in applications involving a cryogenic environment Stainless steel round bar 310.
Stainless steel round bar The high chromium content added in the 310 round bar  has not only been intended to increase high temperature properties but also gives these grades good corrosion resistance in aqueous media. The PRE or pitting resistance number of the astm a276 gr 310 is approximately 25. While the seawater resistance of the stainless steel 310 round bar is about 22 °C, similar to that of stainless steel grade 316. 
Although the 310 stainless steel flat bar is subject to stress corrosion cracking, it is known to be more resistant as compared to stainless steel grades 304 or 316. Stainless Steel Round Bar
AISI 310 Bright Bar Condition
| H&T | Hardened and tempered. |
| --- | --- |
| ANN | Annealed |
| PH | Precipitation hardened. |
SS 310 Square Bar Surface finish
| CD | Cold drawn | P | Polished |
| --- | --- | --- | --- |
| BD | Bright drawn | SRE | Slit rolled edge |
| CG | Centreless ground | HF | Hot finished |
| CF | Cold finished | HRAP | Hot rolled annealed and pickled |
| P&T | Peeled and turned | RT | Rough turned/peeled |
| ST | Smooth turned | PR | Peeled and reeled |
SS 310 Round Bar Suppliers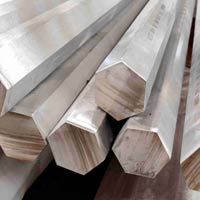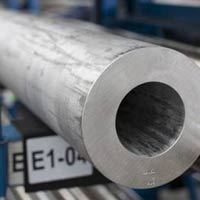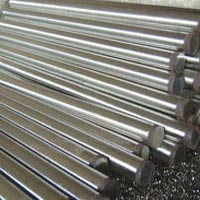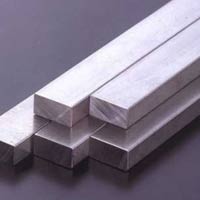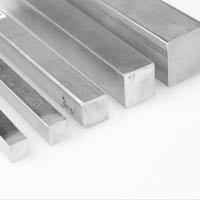 | 310 SS Round Bar Grade | 310 SS Round Bar Dimensions | 310 SS Round Bar Price |
| --- | --- | --- |
| 310 ss round bar Price | 0.1-500mm | US $600.00-$2600.00 / Ton |
| 310 ss round bar Price | 5.5mm-500mm | US $600.00-$3600.00 / Ton |
| 310 ss round bar Price | 3mm-800mm | US $500.00-$3000.00 / Ton |
| 310 ss round bar Price | 5mm-300mm | US $1200.00-$3150.00 / Ton |
| 310 ss round bar Price | 2mm-300mm | US $600.00-$2600.00 / Ton |
Stainless Steel 310 Hex Bar Sizes
| Size (mm) | Weight (kg/m) | Size (mm) | Weight (kg/m) | Size (mm) | Weight (kg/m) |
| --- | --- | --- | --- | --- | --- |
| 7 x 7 | 0.337 | 19 x 19 | 2.479 | 38 x 38 | 9.916 |
| 8 x 8 | 0.44 | 20 x 20 | 2.747 | 40 x 40 | 10.988 |
| 9 x 9 | 0.556 | 21 x 21 | 3.029 | 42 x 42 | 12.114 |
| 10 x 10 | 0.687 | 22 x 22 | 3.324 | 45 x 45 | 13.906 |
| 11 x 11 | 0.831 | 24 x 24 | 3.956 | 48 x 48 | 15.822 |
| 12 x 12 | 0.989 | 25 x 25 | 4.292 | 50 x 50 | 17.168 |
| 13 x 13 | 1.161 | 26 x 26 | 4.642 | 53 x 53 | 19.29 |
| 14 x 14 | 1.346 | 28 x 28 | 5.384 | 55 x 55 | 20.774 |
| 15 x 15 | 1.545 | 30 x 30 | 6.181 | 60 x 60 | 24.723 |
| 16 x 16 | 1.758 | 32 x 32 | 7.032 | 65 x 65 | 29.015 |
| 17 x 17 | 1.985 | 34 x 34 | 7.939 | 70 x 70 | 33.65 |
| 18 x 18 | 2.225 | 36 x 36 | 8.9 | 75 x 75 | 38.629 |
310 Stainless Steel Round Bar Sizes
| Type | SIZES (mm) | SIZES (Inches) | ISO Tolerance |
| --- | --- | --- | --- |
| Cold Drawn and Polish | 3.00 - 75.00 | 1/8 - 3.00 | h8-h9-h10-h11 |
| Cold Drawn and Ground | 10.00 - 75.00 | 5/6 - 2.50 | h8-h9-h10-h11 |
| Peeled and Polished | 40.00 - 150.00 | 1.50 - 6.00 | h11, h11-DIN 1013 |
| Peeled and Ground | 20.00 - 50.00 | 3/4 - 2.00 | h9-h10-h11 |
Stainless Steel 310 Flat Bar Sizes
| SS 310 flat bar sizes in mm | SS 310 Flat Bar Size (inch) | SS 310 Flat Bar Thickness (mm) | SS 310 Flat Bar Thickness (in Inches) |
| --- | --- | --- | --- |
| 22 | 7/8 | 17 & 18 | 2/3 - 5/7 |
| 25 | 1 | 5 to 20 | 3/16 - 4/5 |
| 30 | 1-3/16 | 5 to 20 | 3/16 - 4/5 |
| 32 | 1-1/4 | 6 to 20 | 1/4 - 4/5 |
| 35 | 1-3/8 | 5 to 20 | 3/16 - 3/16 |
| 40 | 1-4/7 | 5 to 25 | 3/16 - 1 |
| 45 | 1-7/9 | 5 to 25 | 3/16 - 1 |
| 47 | 1-6/7 | 17,25 & 32 | 2/3, 1 & 1-1/4 |
| 50 | 2 | 5 to 32 | 3/16 - 1-1/4 |
| 55 | 2-1/16 | 5 to 25 | 3/16 - 1 |
| 57 | 2-1/4 | 32 | 1-1/4 |
| 60 | 2-3/8 | 5 to 35 | 3/16 - 1-3/8 |
| 63 | 2-1/2 | 10 to 30 | 3/8 - 1-3/16 |
| 65 | 2-5/9 | 10 to 30 & 35 | 3/8 - 1-3/16, & 1-3/8 |
| 70 | 2-3/4 | 6 to 25 & 40 | 1/4 - 1, & 1-4/7 |
| 75 | 3 | 8 to 25 | 5/16 - 1 |
| 80 | 3-1/8 | 8 to 20 | 5/16 - 4/5 |
| 90 | 3-1/2 | 8 to 20 | 5/16- 4/5 |
| 100 | 4 | 8, 10, 12 | 5/16, 3/8, 1/2 |