---
316 stainless steel cold drawn bar tolerances and AISI 316L Hex bar Manufacture
SS 317L Rod and Pump Shaft Supplier in India
Matrix Metal & Alloys-Stainless Steel 317 & 317L Round Bars which is suitable for bending, flanging, and similar forming operations, and for fusion welding procedure. The material's chemical composition includes Carbon 0.035 max, Manganese 2 max, Phosphorus 0.040 max, Sulfur (max.) 0.03, Silicon 1.0 max, Chromium 18 – 20, Molybdenum 3-4 and Ni 11 – 15.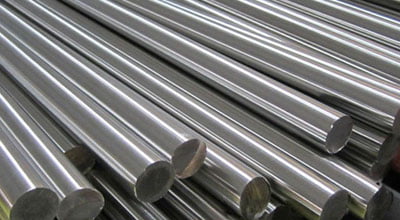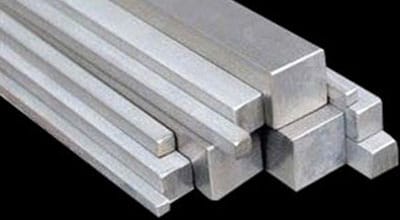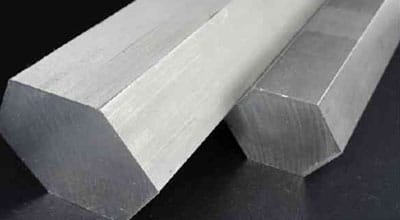 AISI 317L Bright Bar and UNS S31703 Bars Price List in India.
The ASTM A276 Stainless Steel 317L Bright Bars specification covers Spring Steel Bars, Forged Round Bars, Cold Drawn & Polished Square Bars, Hollow Bar, Flat Bars and rods. We can offer our customers with high quality stainless steel round bars with black painting, anti-corrosion oil and galvanized finish as per consumer's requirement. SS DIN 1.4438 Hex Bars are distinguished for its tensile strength, corrosion resistance, high-temperature strength and cost-effectiveness due to which it is in demand for power generation, refineries and petro-chemical purpose.
Matrix has a market leading price per kg for SS UNS S31703 Round Bars in India, this cost effective product is available in all ranges and sizes at rapid delivery option. Packaging is done in bundles with strong steel bars, and large pieces in loose. Safely covered with plastic woven bags and added Suitability for lifting operation as well as Loaded in 40ft or 20ft container according to customer's need.
317L SS Bar possesses Physical Properties such as Density 8.0 g/cm3, Melting Point 1454 °C (2650 °F), Tensile Strength Psi – 75000 , MPa – 515, Yield Strength (0.2%Offset) Psi – 30000 , MPa – 205, and Elongation 35%. Our SS WERKSTOFF 1.4438 Square Bars are supplied to Hyderabad, Bengaluru, Chennai, and all over, Karnataka, Telangana and Andhra Pradesh states. They are also exported to Ireland, Greece, Malaysia, United Kingdom, Trinidad &Tobago, Tunisia, Puerto Rico, Spain, Germany, Bahrain, Kuwait, Norway, Gambia, Nigeria etc. MATRIX METAL & ALLOYS is the Leading Manufacturer, supplier and trader of SS 317 and 317L Square Bars.
View UNS S31700 Square Bar Weight char, Sizes, Dimensions, length and cost in Tamil Nadu
AISI 317 Stainless Steel Round Bars Specification
Specification : EN, DIN, JIS, ASTM, BS, ASME, AISI
Standard Specification : ASTM A276, ASTM A479, ASTM A182
SS 317 Round Bars : Outside Diameter in the range of 4mm to 500mm
SS 317 Bright Bars : Outside Diameter in the range of 4mm to 200mm
SS 317 Hex Bars : 4mm – 101.6mm
SS 317 Square Bars : 3mm – 100mm
SS 317 Flat Bars : 1 / 2" to 10" in thickness range of 1.6mm to 150mm, Custom Size Stainless Steel Flats available
Finish : Black, Bright Polished, Rough Turned, NO.4 Finish, Matt Finish, BA Finish
Length : 1 to 6 Meters, Custom Cut Lengths
Form : Round, Square, Hex (A/F), Rectangle, Billet, Ingot, Forging Etc.
Our SS 317 Round bars conforms to NACE MR0175/ISO 15156
ASTM A276 Stainless Steel 317 Bar Equivalent Grades
| STANDARD | WERKSTOFF NR. | UNS | JIS | BS | GOST | AFNOR | EN |
| --- | --- | --- | --- | --- | --- | --- | --- |
| SS 317 | 1.4449 | S31700 | SUS 317 | – | – | – | X6CrNiMo19-13-4 |
| SS 317L | 1.4438 | S31703 | SUS 317L | – | – | – | X2CrNiMo18154 |
317 Stainless Steel Round, Bright, Hex, Threaded Bar Chemical Composition
| Grade | C | Mn | Si | P | S | Cr | Mo | Ni | N |
| --- | --- | --- | --- | --- | --- | --- | --- | --- | --- |
| SS 317 | 008 max | 2 max | 1 max | 0.040 max | 0.03 max | 18 – 20 | 3 – 4 | 11 – 14 | 0.10 max |
| SS 317L | 0.035 max | 2 max | 1 max | 0.040 max | 0.03 max | 18 – 20 | 3 – 4 | 11 – 15 | – |
317 Stainless Steel Round Bars Mechanical & Physical Properties
| Density | Melting Point | Tensile Strength | Yield Strength (0.2%Offset) | Elongation |
| --- | --- | --- | --- | --- |
| 8.0 g/cm3 | 1454 °C (2650 °F) | Psi – 75000 , MPa – 515 | Psi – 30000 , MPa – 205 | 35 % |
| 8.0 g/cm3 | 1454 °C (2650 °F) | Psi – 75000 , MPa – 515 | Psi – 30000 , MPa – 205 | 35 % |
Stainless Steel 317L Threaded Bar and ASME SA 479 Grade 317L Forged Bar Dealer and Distributor in karnataka, Telangana and Andhra Pradesh
Types Of Available Products AISI, ASTM, DIN, JIS, GB, EN SS 317 Round Bars
Stainless Steel 317L Round Bars Rods
Stainless Steel 317L Round Bars dealers 
ASTM A276Stainless Steel 317L Round Bars in India
SS UNS S31700 Round Bars
ASTM A276 317 Stainless Steel Rods Manufacturer
A479 317 Steel Polish Bars Manufacturer
Stainless Steel 317L Round Bars Distributors
Top Quality Stainless Steel 317 Spring Steel Bars
Stainless Steel 317 Bright Bar Exporter
AISI 317 Stainless Steel Forged Round Bars
317 SS Threaded Bars Stockiest in India
Stainless Steel 317 Cold Drawn & Polished Square Bars
Austenitic ASTM Bright 317 Stainless Steel Bar
Stainless Steel 317L Round Bars  1.4449 Round Bars
317 Stainless Steel Hexagon Bars Dealers
Stainless Steel 317 Cold Drawn Bars Stockholder
High Speed Steel Stainless Steel 317 Hollow Bar Suppliers
ASME, ASTM, EN, BS, GB, Stainless Steel 317 Flat Bars
AISI ASTM Stainless Steel 317 Round Bar
Cold Rolled Stainless Steel 317 Rods