ASTM A276 Stainless Steel 321 Round Bars Price per KG in India.
---
The most common applications of Stainless Steel 321 & 321H Round Bars is in the power industry and petro-chemical plants. ASTM A276 Stainless Steel 321H Bright Bars commonly suitable for bending, flanging, and other related forming operations as well as for fusion welding. Chromium is the vital compound of stainless steel. Any steel with 12% or more Chrome is considered stainless. Chrome will exceptionally improve the tensile, yield, and hardness at room temperatures and that is the reason SS DIN 1.4438 Hex Bars make it ideal for power plants, refineries, petro chemical plants, and oil field services at elevated temperatures and pressures.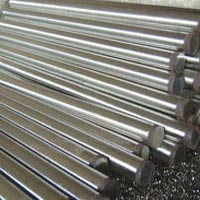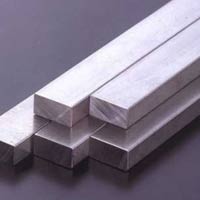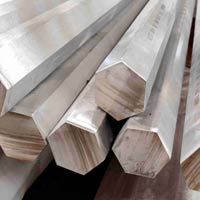 ASME SA 479 Grade 321 Hexagon Bars and UNS S32100 Forged Bar Price List H5: Stainless Steel 321 Threaded Bar Manufacturer in Tamil Nadu
Equivalent Designations for this are 1.4541 WERKSTOFF NR., S32109 UNS, SUS 321H JIS, X6CrNiTi18-10 EN available in Round, Bright, Hex, Threaded Bar, Cold Drawn & Polished Square Bars. A fabrication process is performed to weld two dissimilar materials of SS UNS S32109 Round Bars, it's an effective solid-state joining process and a very popular technique.
Matrix Metal & Alloys is an ISO certified and The American Petroleum Institute specification company that offer innovation, quality and service packaged into a durable product that embodies excellence. The Outside Diameter of SUS 321H ROUND Bar comes in the range of 4mm to 500mm, Outside Diameter of 321 Stainless Steel Bright Bars is in the range of 4mm to 200mm, Outside Diameter of 321H Stainless Steel Hex Bars 4mm – 101.6mm, SS Square Bars 3mm – 100mm, SS 321H Flat Bars 1 / 2" to 10 inches thickness range of 1.6mm to 150mm. Call us now for Custom or standard Length round bars of 1 to 6 Meters.
MATRIX METAL & ALLOYS India stocks around 1000 ton 321H stainless steel round bars of renowned manufacturers like Arcelormittal, Nippon Sumitomo (NSSMC), Jindal Saw,Tenaris and Vallourec (France), ISMT, Bao Steel, Maharashtra Seamless (MSL), USS Tubular, WUXI XINCHANG STEEL PIPE (China).
AISI 321/321H Stainless Steel Round Bars Specification
Specification : EN, DIN, JIS, ASTM, BS, ASME, AISI
Standard Specification : ASTM A276, ASTM A479, ASTM A182
SS 321 Round Bars : Outside Diameter in the range of 4mm to 500mm
SS 321 Bright Bars : Outside Diameter in the range of 4mm to 200mm
SS 321 Hex Bars : 4mm – 101.6mm
SS 321 Square Bars : 3mm – 100mm
SS 321 Flat Bars : 1 / 2" to 10" in thickness range of 1.6mm to 150mm, Custom Size Stainless Steel Flats available
Finish : Black, Bright Polished, Rough Turned, NO.4 Finish, Matt Finish, BA Finish
Length : 1 to 6 Meters, Custom Cut Lengths
Form : Round, Square, Hex (A/F), Rectangle, Billet, Ingot, Forging Etc.
Our SS 321 Round bars conforms to NACE MR0175/ISO 15156
Stainless Steel 321 Threaded Bar Manufacturer in Tamil Nadu
ASTM A276 Stainless Steel 321/321H Bar Equivalent Grades
| STANDARD | WERKSTOFF NR. | UNS | JIS | BS | GOST | AFNOR | EN |
| --- | --- | --- | --- | --- | --- | --- | --- |
| SS 321 | 1.4541 | S32100 | SUS 321 | – | 08Ch18N10T | – | X6CrNiTi18-10 |
| SS 321H | 1.4541 | S32109 | SUS 321H | – | – | – | X6CrNiTi18-10 |
321/321H Stainless Steel Round, Bright, Hex, Threaded Bar Chemical Composition
Grade
C
Mn
Si
P
S
Cr
Ti
Ni
N
SS 321
0.08 max
2 max
0.75 max
0.045 max
0.03 max
17 – 19
5xC min
0.60% max
9 – 12
0.10 max
SS 321H
0.04 – 0.10 max
2 max
0.75 max
0.045 max
0.03 max
17 – 19
4xC min
0.60% max
9 – 12
0.10 max
321/321H Stainless Steel Round Bars Mechanical & Physical Properties
| Density | Melting Point | Tensile Strength | Yield Strength (0.2%Offset) | Elongation |
| --- | --- | --- | --- | --- |
| 8.0 g/cm3 | 1454 °C (2650 °F) | Psi – 75000 , MPa – 515 | Psi – 30000 , MPa – 205 | 35 % |
| 8.0 g/cm3 | 1454 °C (2650 °F) | Psi – 75000 , MPa – 515 | Psi – 30000 , MPa – 205 | 35 % |
SS 321H Bright Bar, DIN 1.4541 Black Bar, AISI 321 Square Bar and 321 Stainless Steel Pump Shaft in Various Sizes and Thickness for sale in Stock
Types Of Available Products AISI, ASTM, DIN, JIS, GB, EN SS 321 Round Bars
Stainless Steel 321 Rods
Stainless Steel 321 Round Bars
ASTM A276 Stainless Steel 321 Bars
SS UNS S32100 Stainless Steel 321 Round Bar
ASTM A276 321 Stainless Steel Rods Manufacturer
A479 321 Steel Polish Bars Manufacturer
SUS 321 Stainless Steel Black Bars Distributors
Top Quality Stainless Steel 321 Spring Steel Bars
Stainless Steel 321 Round Bright Bar Exporter
AISI Stainless Steel 321 Round Bar, Forged Round Bars
321 SS Threaded Bars Stockiest in India
Stainless Steel 321 Cold Drawn & Polished Square Bars 
Austenitic ASTM Bright 321 Stainless Steel Bar
Stainless Steel 321 Round Bar 1.4541 Round Bars in chennai
321 Stainless Steel Hexagon Bars Dealers
Stainless Steel 321 Cold Drawn Bars Stockholder
High Speed Steel Stainless Steel 321 Hollow Bar Suppliers
ASME, ASTM, EN, BS, GB, Stainless Steel 321 Flat Bars
AISI ASTM Stainless Steel 321 Round Bar
Cold Rolled Stainless Steel 321 Rods