---
The high strength, low weight ratio and outstanding corrosion resistance inherent to ss 440c material and its alloys has led to a wide and diversified range of successful applications which demand high levels of reliable performance in automotive, chemical plant, power generation, oil and gas extraction, sports, and other major industries.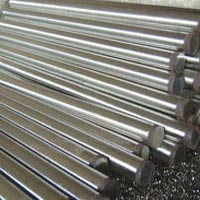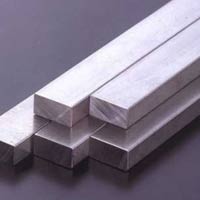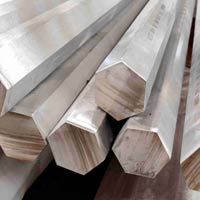 Stainless steel 440c equivalent grades are in terms of WERKSTOFF NR., UNS and JIS with respective grade of1.4125 WERKSTOFF NR,S44004 UNS andSUS 440C JIS.It shows Length of 4~6 meters, or as customer's requirements, Thickness of 0.5mm to 500mm Diameter, Form of Round, Square, Hex (A/F), Bush, Rectangle , Flat, Wire Mesh and Finish of Bright , Black, Polish.
In the majority of these and other engineering applications SS 440C Bright Bar has replaced heavier, less serviceable or less cost-effective materials. Designing with Steel 440C Bright Hexagon Bars / Rods taking all factors into account has resulted in reliable, economic and more durable systems and components, which in many situations have substantially exceeded performance and service life expectations. There are many 440c stainless steel round bar grades available with us.
At MATRIX METAL & ALLOYS 440c stainless steel round bar stock is manufactured in the EBM process and they feature good machinability and can be machined as stock parts. There are certain factors which contribute to efficient machining of 440B bars and they are 1. Low cutting speeds 2. High feed rate 3. Generous quantities of cutting fluid4. Sharp tools 5. Rigid setup. It may be welded by a wide variety of conventional fusion and solid-state processes, although its chemical reactivity typically requires special procedures. Applications of DIN 1.4125 Stainless Steel Rod are in vivid industries as far as stainless steel 440c magnetic properties are concerned.
Matrix Metal & Alloys Stainless Steel 440C Round Bars is a pioneer in steel industry and biggest Steel 440C Bright Cold Drawn Bars manufacturer & exporter in India. SS 440c mechanical properties have to be studied before buying it and it is like this Temp 20°C Tensile (UTS) 1965N/mm², 0.2% Yield 1896N/mm², Elongation(50.8mm) 2%, Hardness 57HRc and Reduction of Area 10.
Stainless Steel 440C Bright Round Bars Equivalent Grades
| STANDARD | WERKSTOFF NR. | UNS | JIS |
| --- | --- | --- | --- |
| SS 440C | 1.4125 | S44004 | SUS 440C |
Stainless Steel 440C Bright Round Bars Equivalent Grades
ASTM A276, A479, A484, A582 Stainless Steel 440C Bright Bar Specification
Dimensions : EN, DIN, JIS, ASTM, BS, ASME, AISI
Standard : ASTM A276, A479, A484, A582
Material Grade : Stainless Steel 440C Bright (UNS S44004)
Length : 4~6 meters, or as customer's requirements
Thickness : 0.5mm to 500mm Diameter
Form : Round, Square, Hex (A/F), Bush, Rectangle , Flat, Wire Mesh
Finish : Bright , Black, Polish
SS UNS S44004 Bright Bar Chemical Composition
| SS 440C | Max | Min |
| --- | --- | --- |
| C | 1.20 | 0.95 |
| Si | 1.00 | – |
| Mn | 1.00 | – |
| Ni | 1.00 | – |
| Cr | 18.00 | 16.00 |
| Mo | 0.75 | 0.00 |
| P | 0.04 | – |
| S | 0.03 | 0.15 |
Stainless Steel 440C Bright Bars Mechanical Properties
| Element | SS 440C |
| --- | --- |
| Temp°C | 20 |
| Tensile (UTS)N/mm² | 1965 |
| 0.2% YieldN/mm² | 1896 |
| Elongation(50.8mm) %) | 2 |
| HardnessHRc | 57 |
| Reductionof Area | 10 |
Check 440c wear resistance and 440-c Datasheet before Buy SS 440c Flat Bar material from India
Other Available Products Of Stainless Steel 440C Bright Bar
» Stainless Steel 440C Bright Round Bars Supplier
» 440C Bright Stainless Steel Square Bars Stockiest
» ASTM/ASME A479 440C Bright Steel Bars Stocks
» SS UNS S44004 Bright Hex Bar Manufacturer
» Steel 440C Bright Rectangular Bar Exporter
» Stainless Steel AISI 440C Bright Flat Bar
» JIS SUS 440C Stainless Steel Bright Polish Bar
» ASME, ASTM, EN, BS, GB SS 440C Bright Black Bar
» 440C Stainless Steel Bright Threaded Bar Stockholder
» SS 440C Bright Forged Bar Distributors
» Stainless Steel 440C Bright Hollow Bars Exporter
» DIN 1.4125 SS Bright Spring Steel Bars Dealer
» ASME A582 440C Bright Stainless Cold Finish Round Bar
» Top Quality Stainless Steel 440C Bright Bars