---
Stainless steel 316 Round cold drawn bar tolerances and AISI 316L Hex bar Manufacturer in India
Matrix Metal & Alloys is one of the largest stockholders, manufacturers, and suppliers of Stainless Steel 316 & 316L Round Bars in India. Our 316L Stainless Steel Bars is the low carbon version of 316 and has extremely soaring immunity from sensitisation also known as SS UNS S31603 Round Bars, these 316L Stainless Steel flat bars are used in the petrochemical and chemical industries for its cost-efficient corrosion resistance and easiness of fabrication. ASTM A276 Stainless Steel 316L Bright Bar also known as SS 316L Bars are accessible to our valuable customers in a different range of diameters, wall thicknesses and sizes at economical prices. stainless steel 316 round bars in chennai. Stainless Steel 316 Round Bar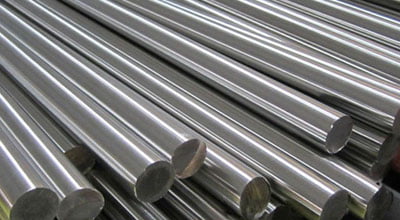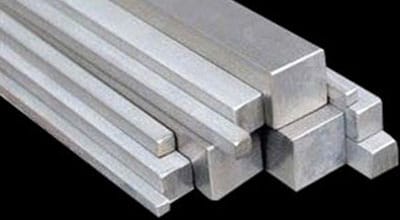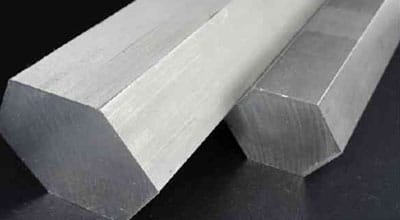 WNR 1.4404 Stainless Steel Round, Bright, Hex, Threaded Bar Chemical Composition is as per ISO 17025, ISO 9001:2008, 18001:2007 standards- C 0.3 max, Mn 2 max, Si0.75 max ,P 0.045 max, S 0.030 max, Cr 16 – 18,Mo 2 – 3 ,Ni 10 – 14 and N 0.10 max. MATRIX METAL & ALLOYS is an ISO certified and PED approved company that offer innovation, quality and service packaged into a durable product that personifies excellence.
SS DIN 1.4435 Hex Bars possesses Physical Properties such as Density 8.0 g/cm3, Melting Point 1454 °C (2650 °F), Tensile Strength Psi – 75000 , MPa – 515, Yield Strength (0.2%Offset) Psi – 30000 , MPa – 205, and Elongation 40%. Our SS WERKSTOFF SS DIN 1.4435 Square Bars are supplied to Hyderabad, Bengaluru, Chennai, and all over Tamil nadu, Karnataka, APand telangana states. MATRIX METAL & ALLOYS is the 316L Steel Cold Finished Bars Suppliers and SUS 316L Flat Bar Exporter in India. JIS SUS 310S Bars are available in square, round, Hexagonal, Flat etc. shapes and rod forms.
AISI 316/316L Stainless Steel Round Bars Specification
Specification : EN, DIN, JIS, ASTM, BS, ASME, AISI
Standard Specification : ASTM A276, ASTM A479, ASTM A182
SS 316 Round Bars : Outside Diameter in tde range of 4mm to 500mm
SS 316 Bright Bars : Outside Diameter in tde range of 4mm to 200mm
SS 316 Hex Bars : 4mm – 101.6mm
SS 316 Square Bars : 3mm – 100mm
SS 316 Flat Bars : 1 / 2" to 10" in thickness range of 1.6mm to 150mm, Custom Size Stainless Steel Flats available
Finish : Black, Bright Polished, Rough Turned, NO.4 Finish, Matt Finish, BA Finish
Lengtd : 1 to 6 Meters, Custom Cut Lengths
Form : Round, Square, Hex (A/F), Rectangle, Billet, Ingot, Forging Etc.
Our SS 316 Round bars conforms to NACE MR0175/ISO 15156
Stainless Steel 316 Rods hosur
Stainless Steel 316 Round Bars chennai
ASTM A276 Stainless Steel 316 Bars
SS UNS S31600 Round Bars india
ASTM A276 316 Stainless Steel Rods Manufacturer
A479 316 Steel Polish Bars Manufacturer
SUS 316 Stainless Steel Black Bars Distributors
Top Quality Stainless Steel 316 Spring Steel Bars
Stainless Steel 316 Bright Bar Exporter
AISI 316 Stainless Steel Forged Round Bars
316 SS threaded Bars Stockist in India
Stainless Steel 316 Cold Drawn & Polished Square Bars
Austenitic ASTM Bright 316 Stainless Steel Bar
SS WERKSTOFF NR. 1.4436 Round Bars ambattur
316 Stainless Steel Hexagon Bars Dealers chennai
Stainless Steel 316 Cold Drawn Bars Stockholder
Stainless Steel 316 Round Hollow Bar Suppliers parrys
ASME, ASTM, EN, BS, GB, Stainless Steel 316 Flat Bars
AISI ASTM Stainless Steel 316 Round Bar
Cold Rolled Stainless Steel 316 Rods
Stainless Steel 316 Round Stockist in India
Stainless Steel 316 Cold Drawn & Polished Square Bars
Austenitic ASTM Bright 316 Stainless Steel Bar
SS WERKSTOFF NR. 1.4436 Round Bars
Stainless Steel 316 Round Hexagon Bars Dealers
Stainless Steel 316 Cold Drawn Bars Stockholder
High-Speed Steel Stainless Steel 316 Hollow Bar Suppliers
ASME, ASTM, EN, BS, GB, Stainless Steel 316 Flat Bars
AISI ASTM Stainless Steel 316 Round Bar
Cold Rolled Stainless Steel 316 Rods chennai