UNS S34700 Bars and 347 Stainless Steel Bright Bar Price in India.
---
Matrix is a Stainless Steel (SS) Rods Leading Manufacturers and dealer in Chennai, India. We can provide any size of Stainless Steel 347 & 347H Round Bars. For quick delivery and reasonable prices contact us today on provided helpline number or email-id. Our Stainless steel is 100% recyclable by re-melting it and 70%-80% of recycled stainless steel scrap is used to make new for reuse purpose.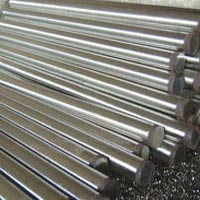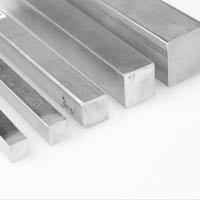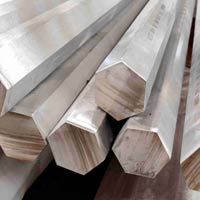 ASTM a479 type 347 Forged Threaded Bar Price List for Tamil Nadu and Lowest Price for Alloy 347 round bar from 9.5mm to 177.8mm.
We provide special price list on ASTM A276 Stainless Steel 347H Bright Bars. We can supply all types of 347 & 347H Bars in any region of India and other Asian countries and also worldwide. Place your order now and ask us your queries on helpline number or mail on the provided email id. We are determined to comply with the quality standards and timely delivery of SS DIN 1.4961 Hex Bars. All Products from our inventory are available at http://virwadimetal.in.
We are able to source material from different countries and supply the same to our overseas customers in less time. We also Export SS UNS S34709 Round Bar to Rio de Janeiro, Granada, Vung Tau, Noida, Tehran, Kanpur, Kuala Lumpur, Karachi, Doha, Jaipur, Milan, Atyrau, Muscat, Ulsan, Melbourne, Jamshedpur, Rajkot, Dammam, Madrid, etc.
SUS 347H Flat Bar possesses Physical Properties such as Density 8.0 g/cm3, Melting Point 1454 °C (2650 °F), Tensile Strength Psi – 75000 , MPa – 515, Yield Strength (0.2%Offset) Psi – 30000 , MPa – 205, and Elongation 40%. Our SS WERKSTOFF 1.4961Square Bars are supplied to Hyderabad, Bengaluru, Chennai, and all over Tamil anadi, Karnataka, Telangana and Andhra Pradesh states. VIRWADIA is the SS 347H Square Bar Leading Manufacturer, supplier and trader. It is also available in forms like Round Bars, Hexagonal, Flat bars and rods.
AISI 347 Stainless Steel Round Bars Specification
Specification : EN, DIN, JIS, ASTM, BS, ASME, AISI
Standard Specification : ASTM A276, ASTM A479, ASTM A182
SS 347 Round Bars : Outside Diameter in the range of 4mm to 500mm
SS 347 Bright Bars : Outside Diameter in the range of 4mm to 200mm
SS 347 Hex Bars : 4mm – 101.6mm
SS 347 Square Bars : 3mm – 100mm
SS 347 Flat Bars : 1 / 2" to 10" in thickness range of 1.6mm to 150mm, Custom Size Stainless Steel Flats available
Finish : Black, Bright Polished, Rough Turned, NO.4 Finish, Matt Finish, BA Finish
Length : 1 to 6 Meters, Custom Cut Lengths
Form : Round, Square, Hex (A/F), Rectangle, Billet, Ingot, Forging Etc.
Our SS 347 Round bars conforms to NACE MR0175/ISO 15156
UNS S34709 Bright Bar Exporter in India, SS 347H Round Bar, Rod and Pump Shafts Stockist in Chennai
ASTM A276 Stainless Steel 347 Bar Equivalent Grades
| STANDARD | WERKSTOFF NR. | UNS | JIS | BS | GOST | AFNOR | EN |
| --- | --- | --- | --- | --- | --- | --- | --- |
| SS 347 | 1.4550 | S34700 | SUS 347 | – | 08Ch18N12B | – | X6CrNiNb18-10 |
| SS 347H | 1.4961 | S34709 | SUS 347H | – | – | – | X7CrNiNb18-10 |
347 Stainless Steel Round, Bright, Hex, Threaded Bar Chemical Composition
Grade
C
Mn
Si
P
S
Cr
Co + Ta
Ni
Fe
SS 347
0.08 max
2 max
0.75 max
0.045 max
0.03 max
17 – 20
10xC min
1.00 max
9 – 13
62.74
SS 347H
0.04 – 0.10
2 max
0.75 max
0.045 max
0.03 max
17 – 20
8xC min
1.00 max
9 – 13
62.74
347 Stainless Steel Round Bars Mechanical & Physical Properties
| Density | Melting Point | Tensile Strength | Yield Strength (0.2%Offset) | Elongation |
| --- | --- | --- | --- | --- |
| 8.0 g/cm3 | 1454 °C (2650 °F) | Psi – 75000 , MPa – 515 | Psi – 30000 , MPa – 205 | 40 % |
| 8.0 g/cm3 | 1454 °C (2650 °F) | Psi – 75000 , MPa – 515 | Psi – 30000 , MPa – 205 | 40 % |
AMS 5512 / AMS 5646/ Stainless Steel 347 Bar Stock in many Sizes, Thickness, Diameter and Length
Types Of Available Products AISI, ASTM, DIN, JIS, GB, EN SS 347 Round Bars
Stainless Steel 347 Rods
Stainless Steel 347 Round Bars
ASTM A276 Stainless Steel 347 Bars
SS UNS S34700 Round Bars
ASTM A276 347 Stainless Steel Rods Manufacturer
A479 347 Steel Polish Bars Manufacturer
SUS 347 Stainless Steel Black Bars Distributors
Top Quality Stainless Steel 347 Spring Steel Bars
Stainless Steel 347 Bright Bar Exporter
AISI 347 Stainless Steel Forged Round Bars
347 SS Threaded Bars Stockiest in India
Stainless Steel 347 Cold Drawn & Polished Square Bars
Austenitic ASTM Bright 347 Stainless Steel Bar
SS WERKSTOFF NR. 1.4550 Round Bars
347 Stainless Steel Hexagon Bars Dealers
Stainless Steel 347 Cold Drawn Bars Stockholder
High Speed Steel Stainless Steel 347 Hollow Bar Suppliers
ASME, ASTM, EN, BS, GB, Stainless Steel 347 Flat Bars
AISI ASTM Stainless Steel 347 Round Bar
Cold Rolled Stainless Steel 347 Rods